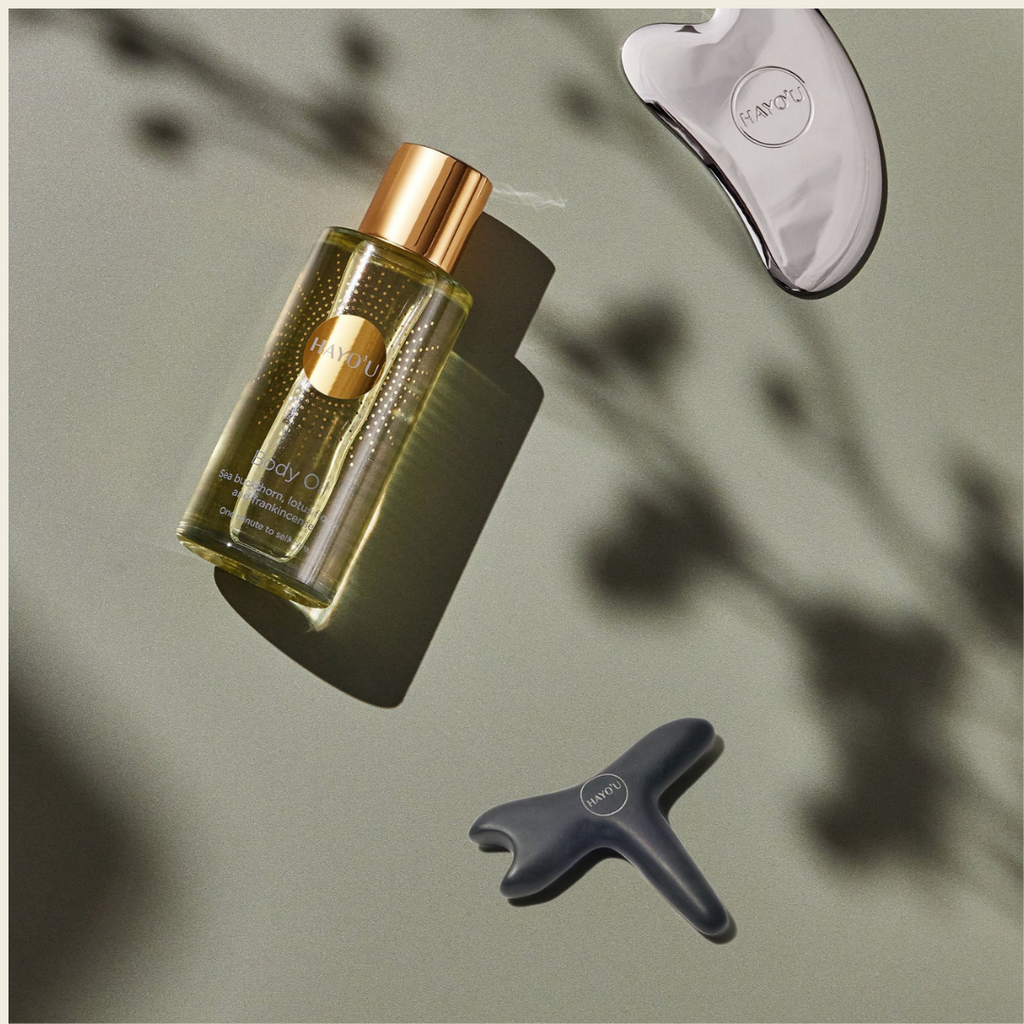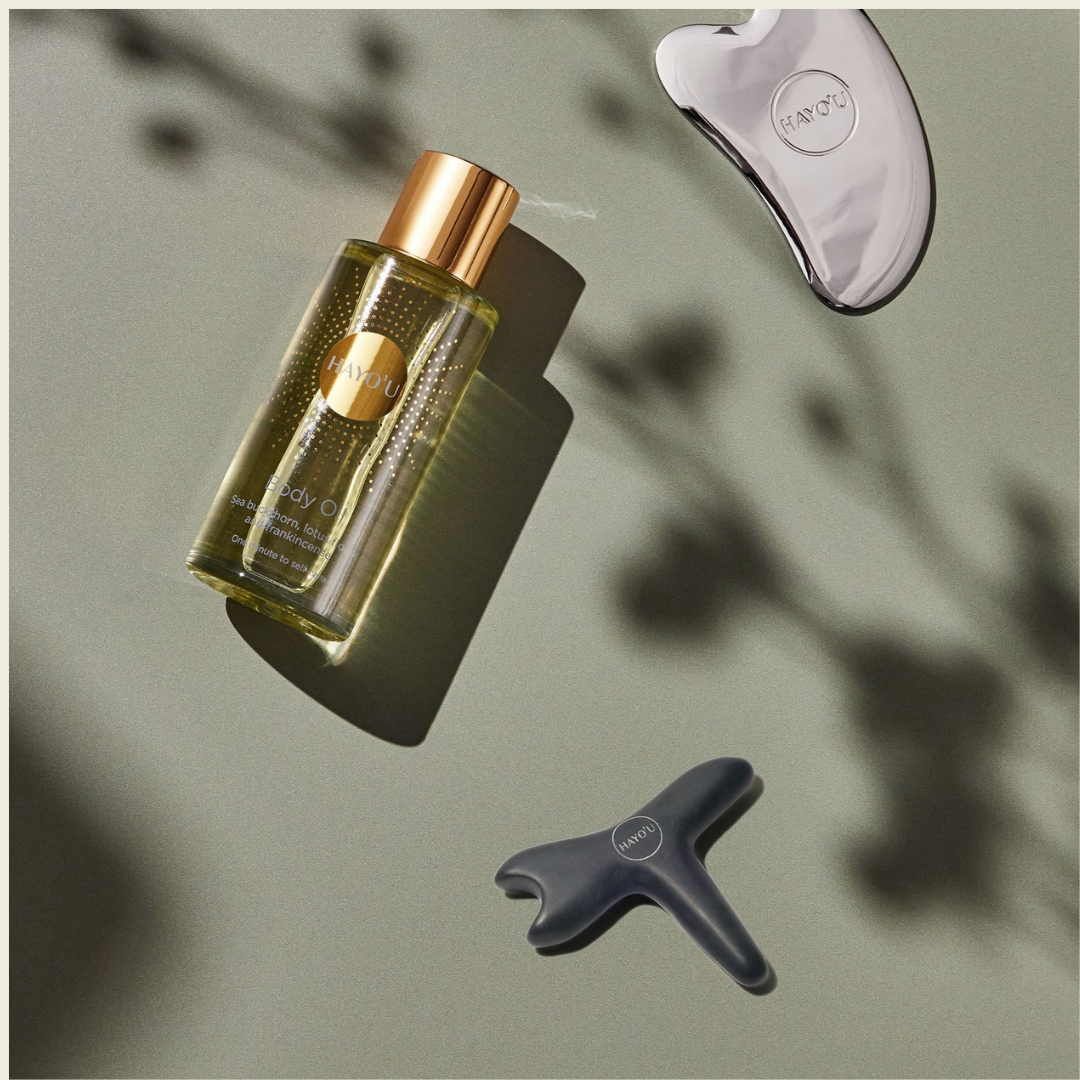 Hayo'u Bian Stone
This is the perfect acupressure tool for self massage. You are in control of how strong or how light the pressure. 
This tool is constructed from mineral rich Bian Stone, one of the world's most revered stones for healing.
The Bian Stone provides a variety of benefits, including:
relief for muscle tension and lactic acid buildup,
fatigue, and pain;
helps alleviate constipation; 
assists in the break down scar tissue;
nerve pain is alleviated as healthy circulation to the region is restored;
and stimulates the immune system;
helps redress the effects of sports injuries and enhances recreational recovery;
natural pain relief permits the release of endorphins, which helps boost mood and resolve insomnia. 
Scan the QR code on the back of the box to learn about the Bian Stone Ritual.
Self acupressure should be avoided if you have any of the following conditions
diabetes
you are taking blood thinning medication and/or suffer from a bleeding disorder
large amount of bruising
open wounds
unusual swelling
varicose veins
cancer
heart disease
osteoporosis
you are pregnant
More Infomation To You
Things you need to know
We use industry standard SSL encryption to protect your details. Potentially sensitive information such as your name, address and card details are encoded so they can only be read on the secure server.
Safe Payments
Accept Credit Cart
Different Payment Method
Price Include VAT
Easy To Order
Express Delivery
Europe & USA within 2-4 days
Rest of the world within 3-7 days
Selected locations
Need more information