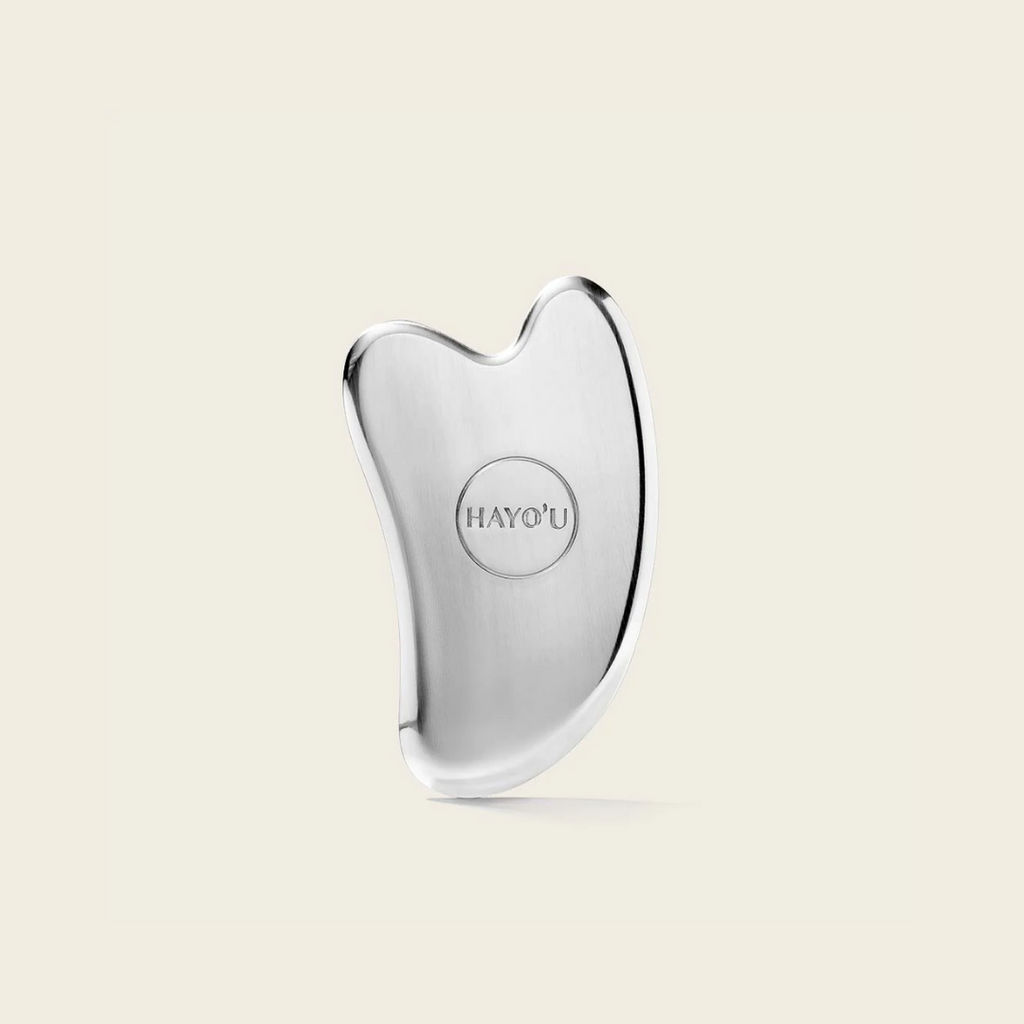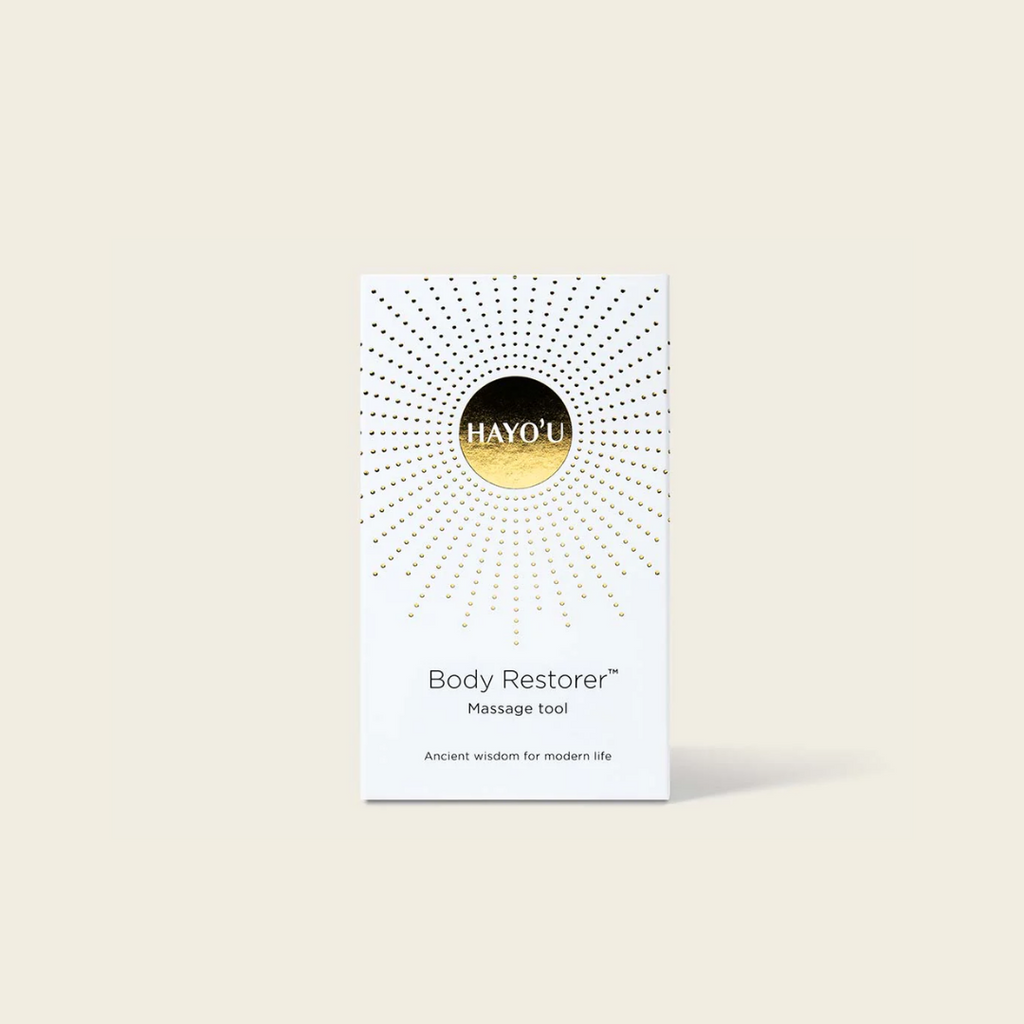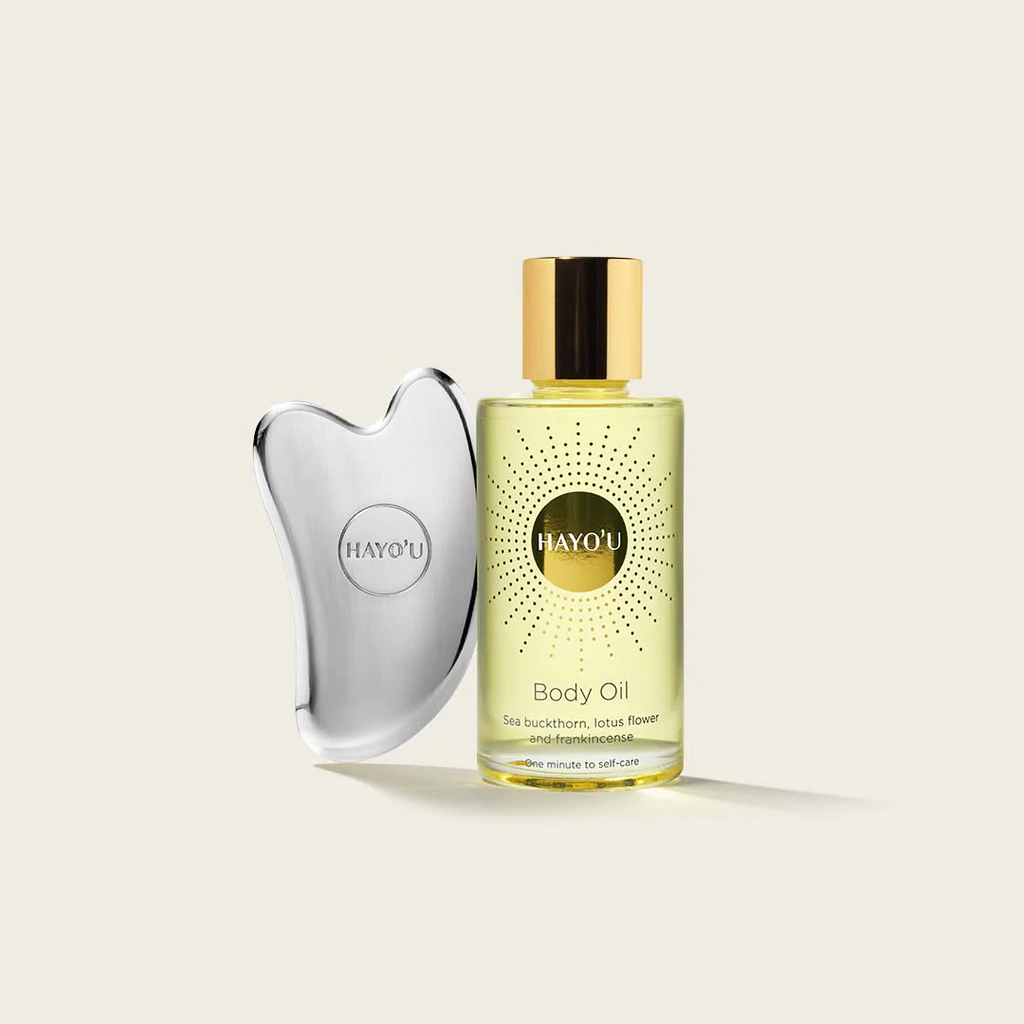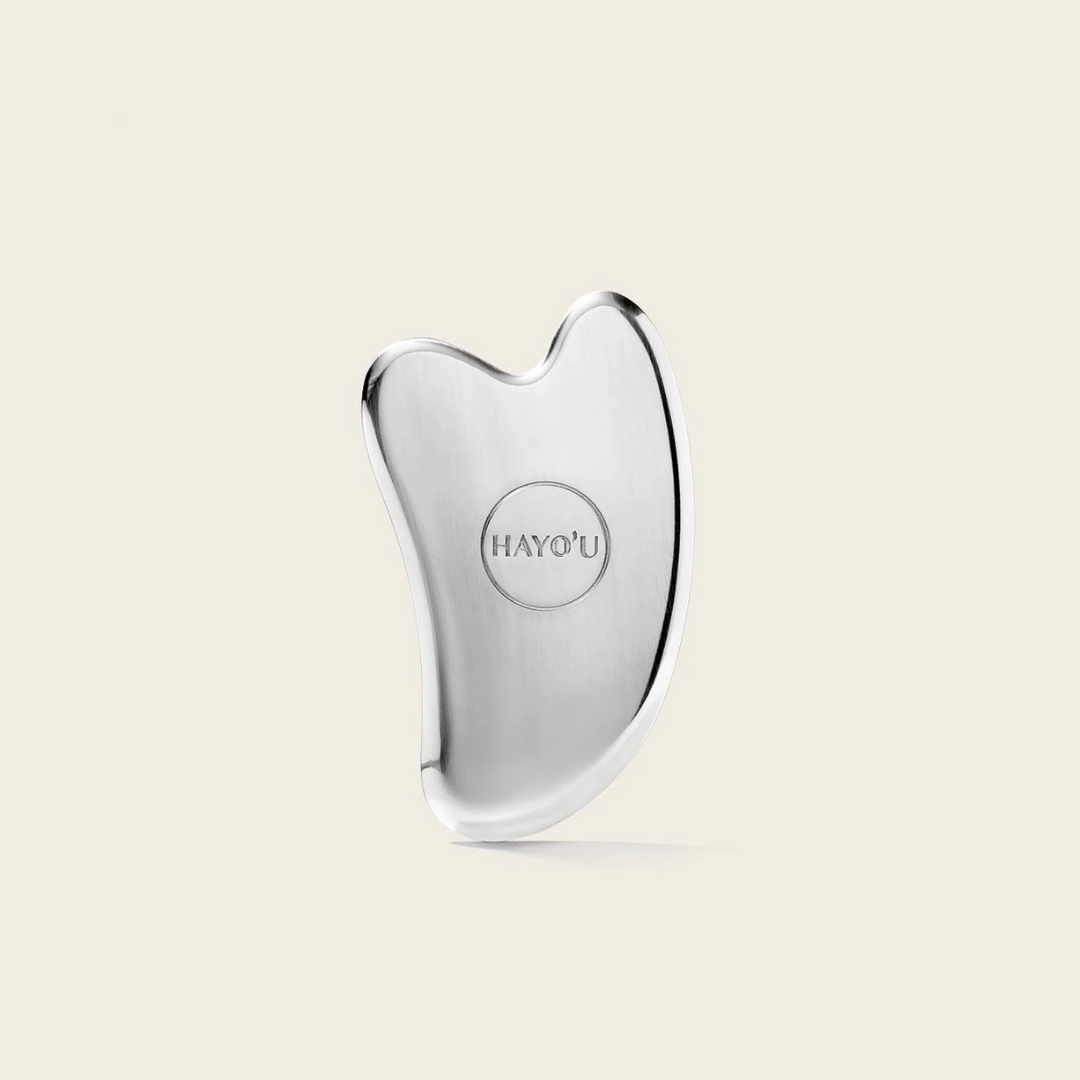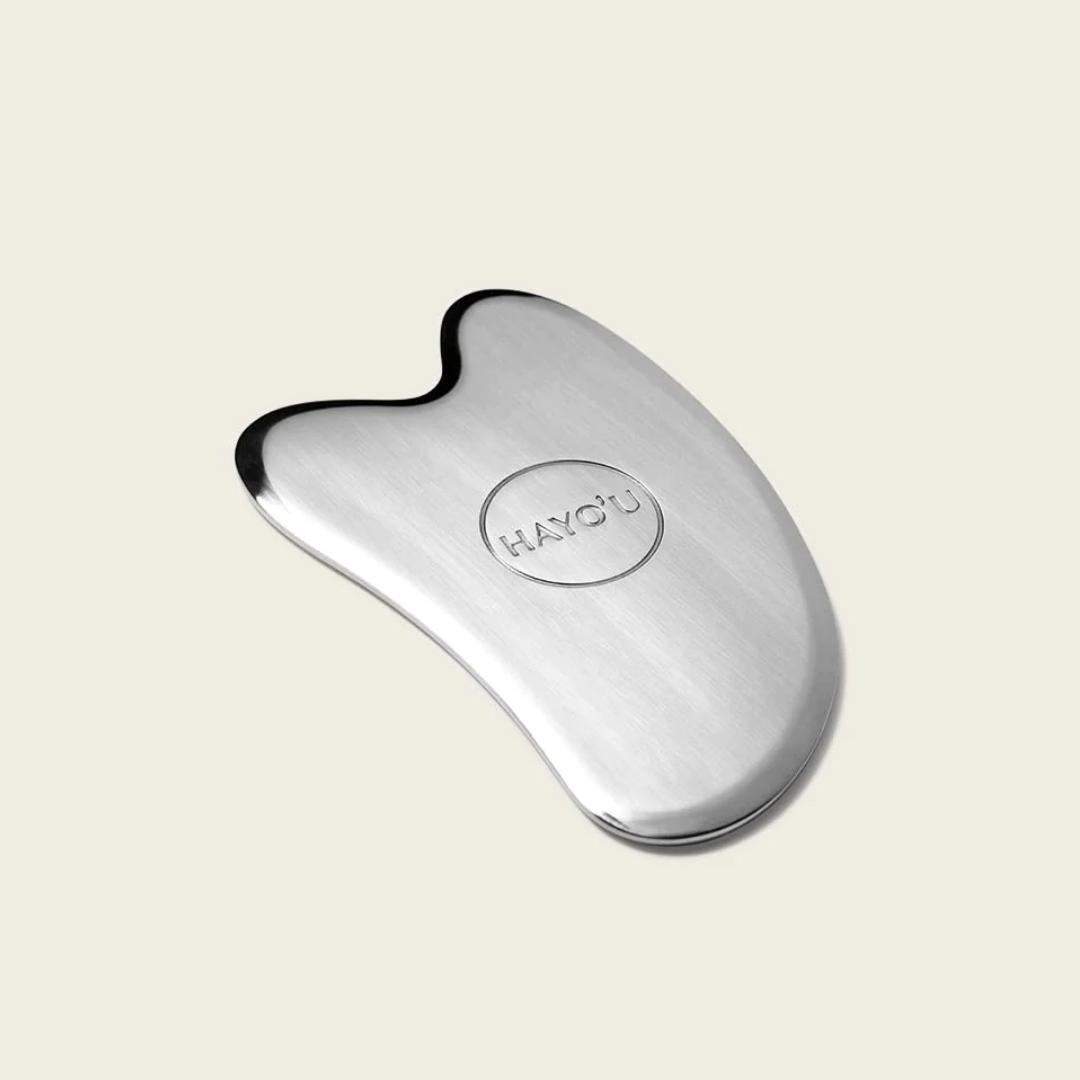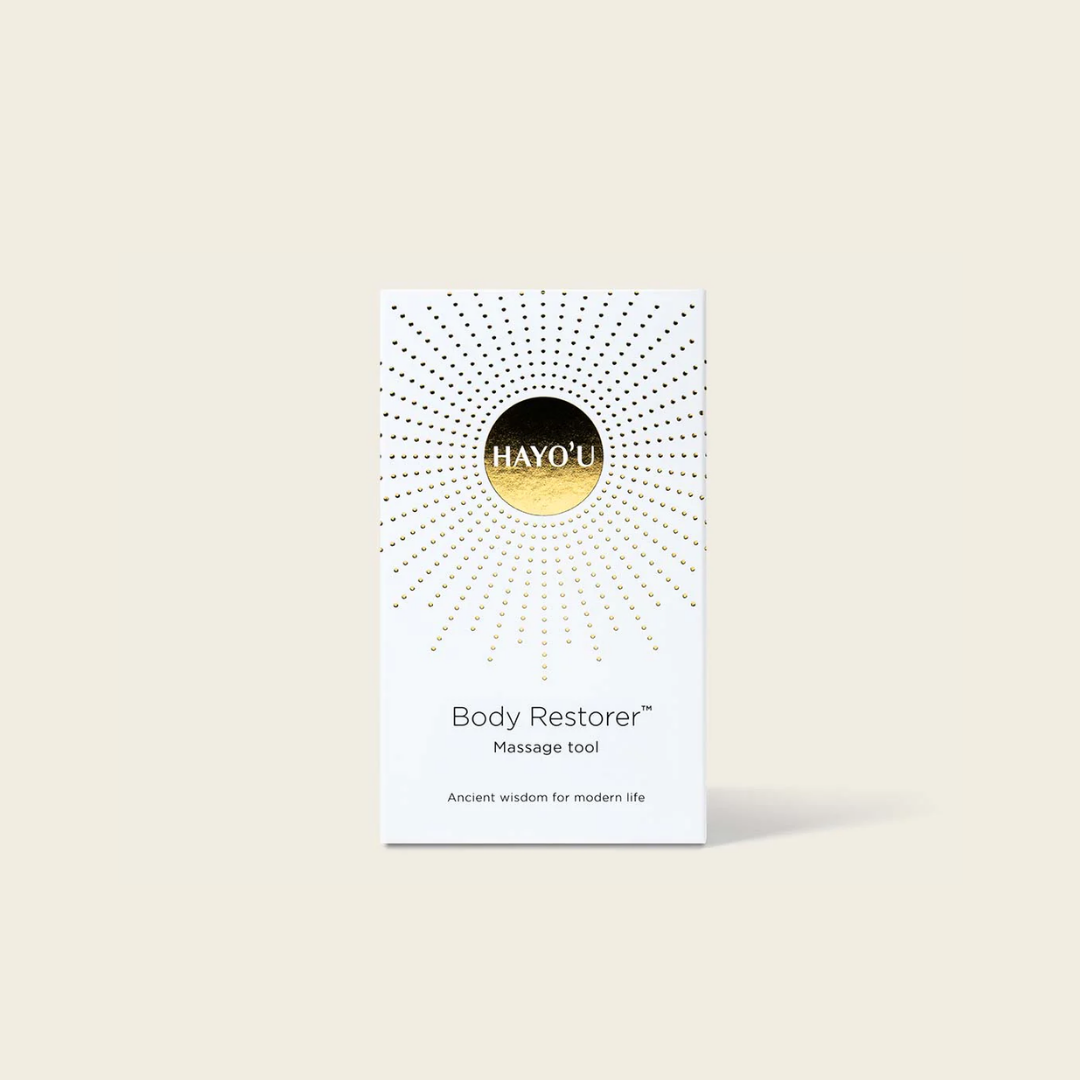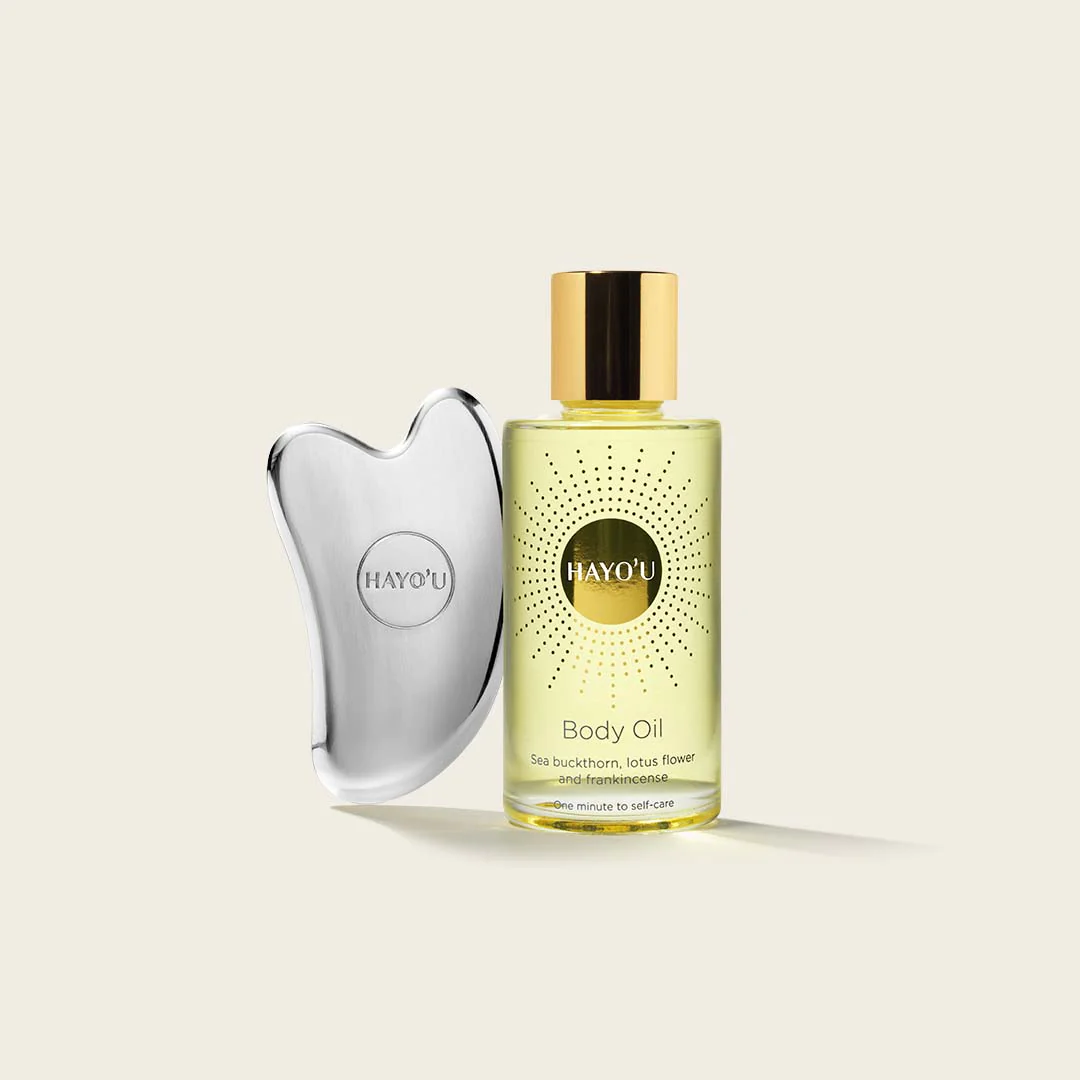 Hayo'u Gua Sha Body Restorer
Use the Hayo'u Body Restorer for instant tension relief. When you come home from a long day on your feet, deep massage with the body gua sha tool calms and soothes tired muscles. This body gua sha tool is designed to support circulation and lymphatic drainage, release deep tension in your muscles, exercise tolerance-improving oxygenation of tissue cells - perfect for getting out those knots! Keep it in your sports bag as an intense treatment post-workout, but also use it whenever you need some stress relief from those day-to-day aches and pains.

As an option, you can add a 100ml bottle of the Hayo'u Body Oil and save by buying them together. The perfect companion to assist the Body Restorer glide over your skin.
Made from 100% stainless steel
Body Oil contains almond oil
vegan and cruelty free
More Infomation To You
Things you need to know
We use industry standard SSL encryption to protect your details. Potentially sensitive information such as your name, address and card details are encoded so they can only be read on the secure server.
Safe Payments
Accept Credit Cart
Different Payment Method
Price Include VAT
Easy To Order
Express Delivery
Europe & USA within 2-4 days
Rest of the world within 3-7 days
Selected locations
Need more information