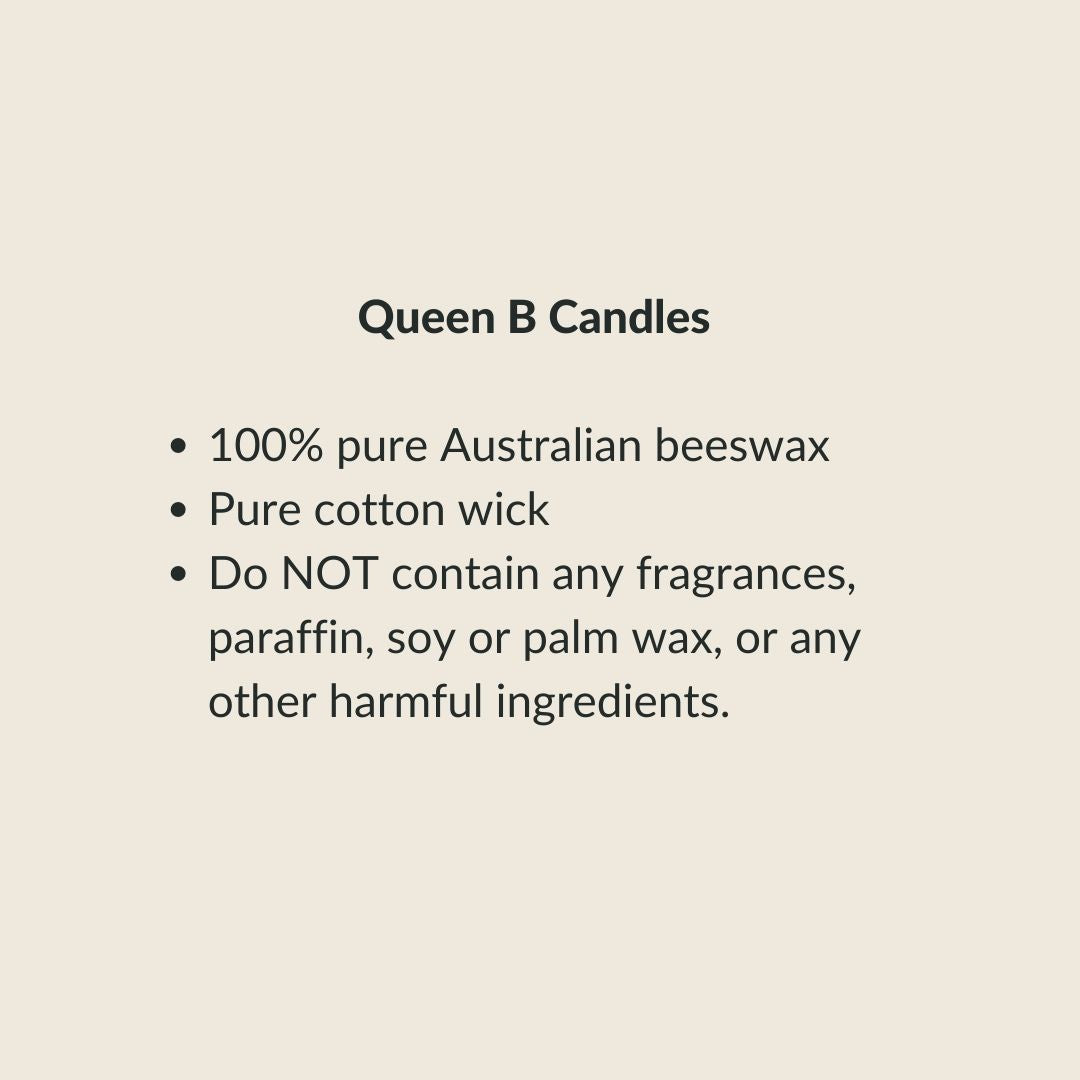 Queen B Mindfulness Kit with Brass Beehive Holder
Introducing the Mindfulness Kit, complete with the exquisite Mini Brass Beehive candleholder, proudly made in Australia. Accompanied by 8 charming Little Lights, nestled within a magnificent wooden box featuring a sliding lid and a card slot for your personal inspiration or affirmation card. 
With an impressive burn time of over an hour, they are perfect for enhancing whatever mindful rituals you have found fill your bucket. Whether it be for yoga and meditation or simply a bath or storytime at night with little ones, if finding time to sit and be mindful is important to you, this set is a wonderful accompaniment.
You can purchase a box of 30 Little Lights here.
I have put mine to use on my little meditation table. I find that I am able to burn it for about 4 mediation sessions and I can honestly say the flame is truly mesmerising.
You will love this kit. 

Contents:
Australian made mini Beehive candleholder made out of brass
Wooden box with a lid that slides to contain 8 Little Lights candles
Dimensions:
Brass Beehive 2.4cm height x 2.2cm width
Candle 12cm height x 0.7- 0.9cm width
Candle composition:
100% pure and natural Australian beeswax with a pure cotton wick
More Infomation To You
Things you need to know
We use industry standard SSL encryption to protect your details. Potentially sensitive information such as your name, address and card details are encoded so they can only be read on the secure server.
Safe Payments
Accept Credit Cart
Different Payment Method
Price Include VAT
Easy To Order
Express Delivery
Europe & USA within 2-4 days
Rest of the world within 3-7 days
Selected locations
Need more information