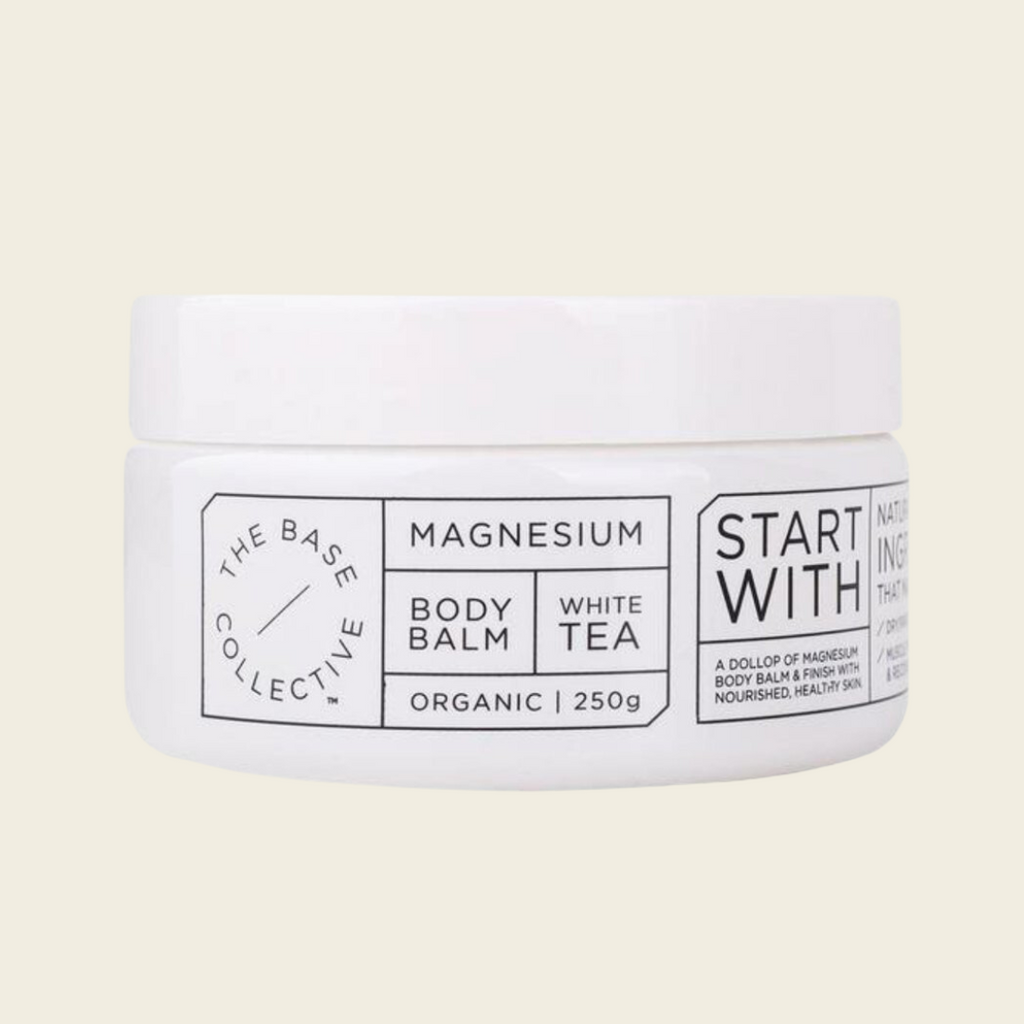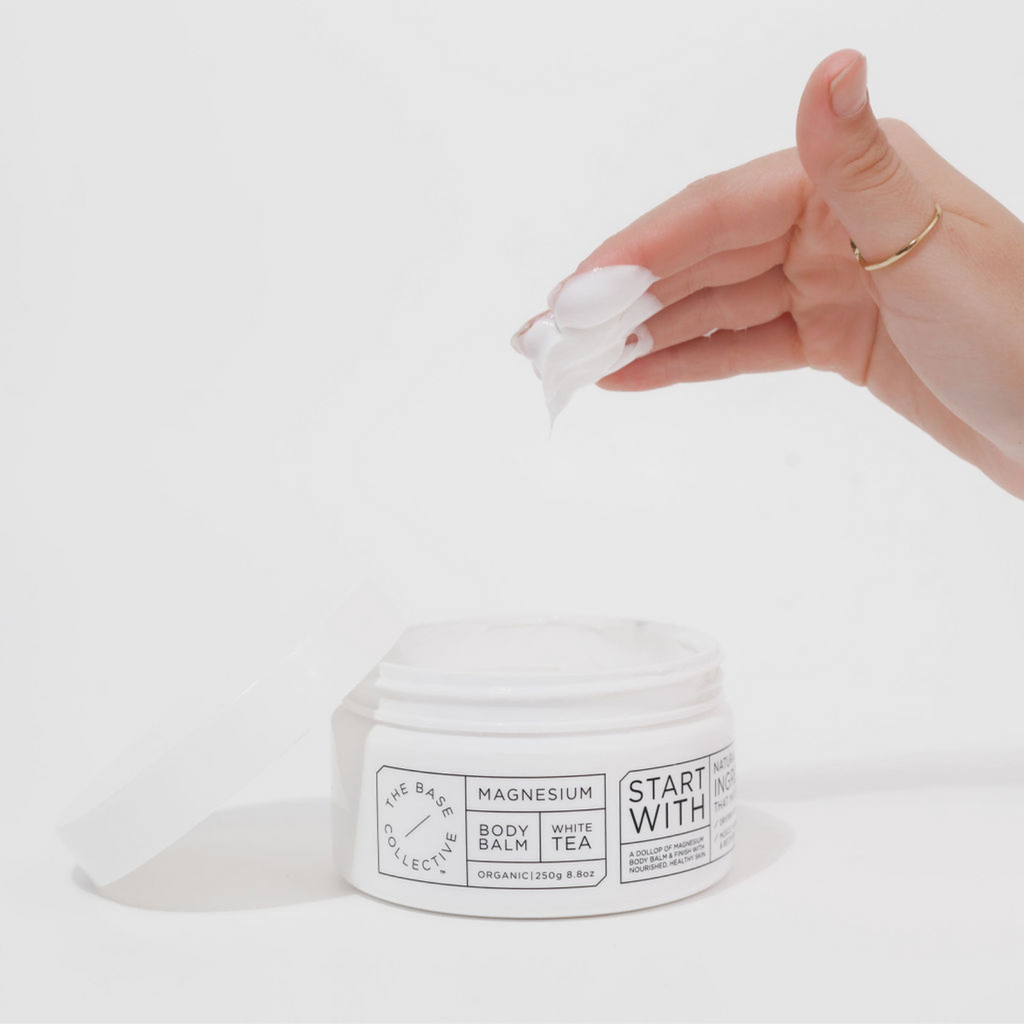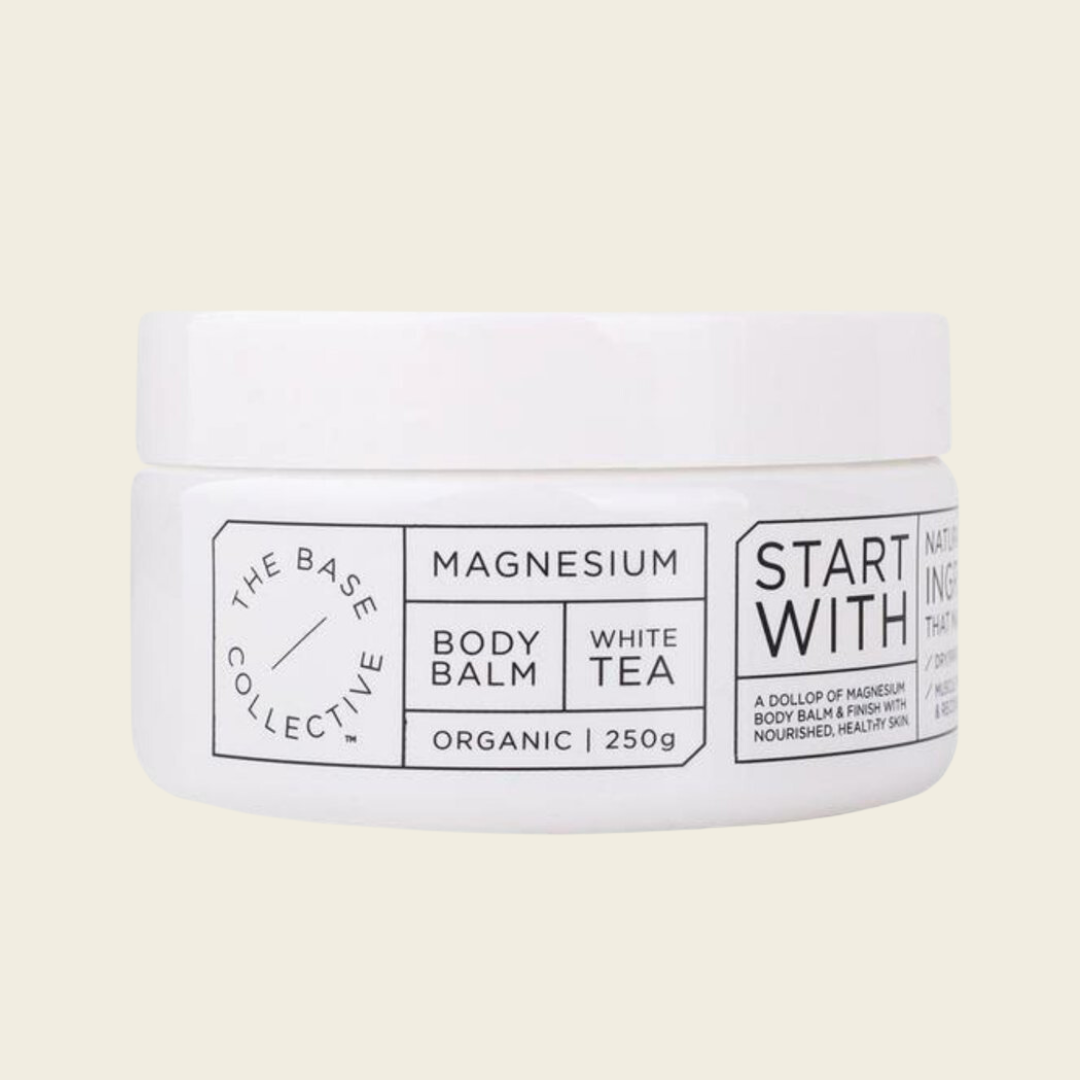 The Base Collective Magnesium and White Tea Body Balm 250gm
This Magnesium & White Tea Body Balm is an indulgent treat that not only enhances your appearance but also promotes relaxation and combats premature aging and environmental stressors such as pollution, UV rays, and harsh weather.
The combination of Magnesium and White Tea provides a powerful antioxidant boost that hydrates and revitalises dry or lacklustre skin. With a luxurious texture and subtle fragrance, this non-toxic blend of Organic Aloe Vera Juice, Organic Sunflower Oil, and Organic Shea Butter is beautifully nourishing for the body.
 Suitable for all skin types, including those prone to sensitivity or eczema.
The Base Collective products are Australian made and owned, as well as being vegan-friendly and cruelty-free. They use only natural and organic ingredients and avoid the use of dairy and gluten.
More Infomation To You
Things you need to know
We use industry standard SSL encryption to protect your details. Potentially sensitive information such as your name, address and card details are encoded so they can only be read on the secure server.
Safe Payments
Accept Credit Cart
Different Payment Method
Price Include VAT
Easy To Order
Express Delivery
Europe & USA within 2-4 days
Rest of the world within 3-7 days
Selected locations
Need more information