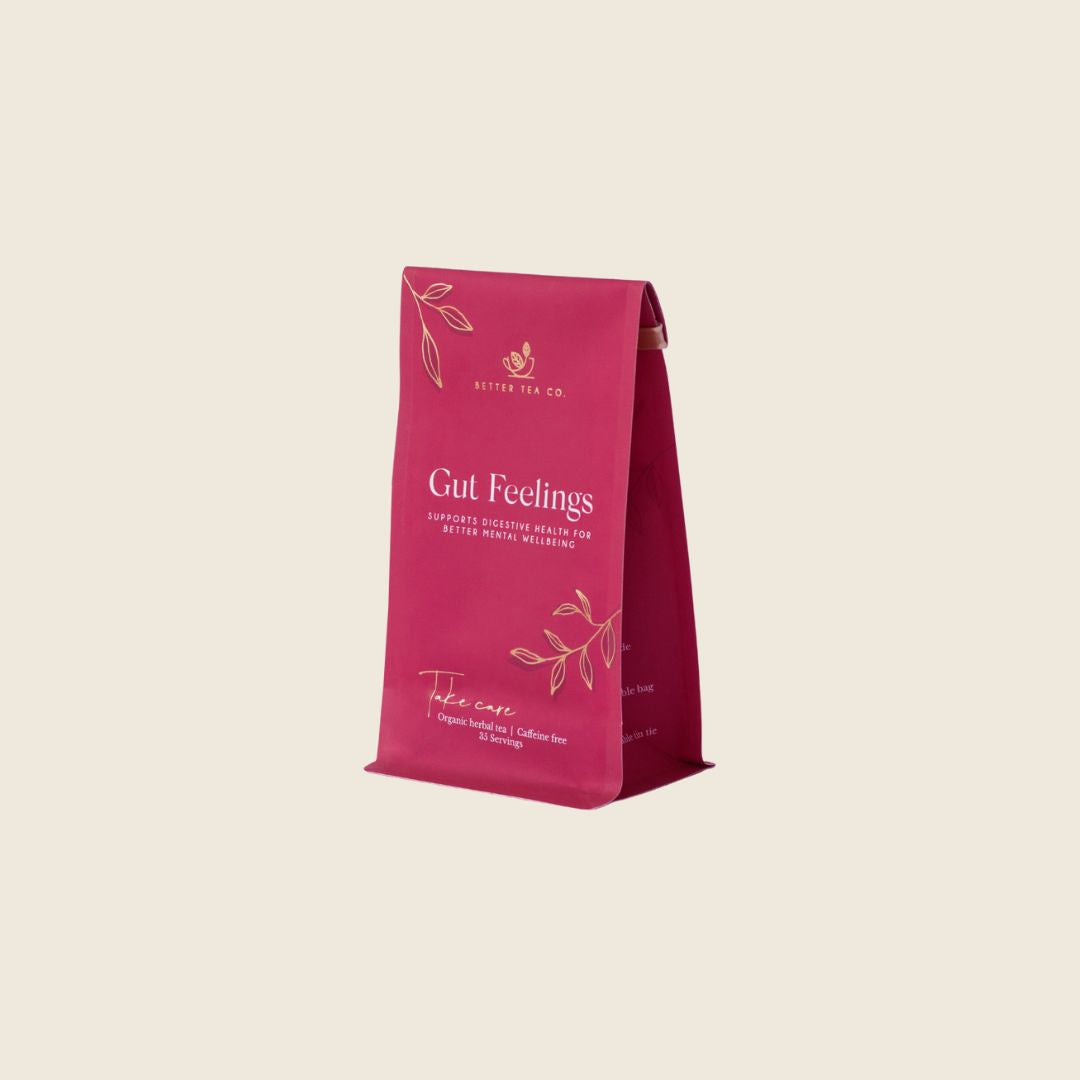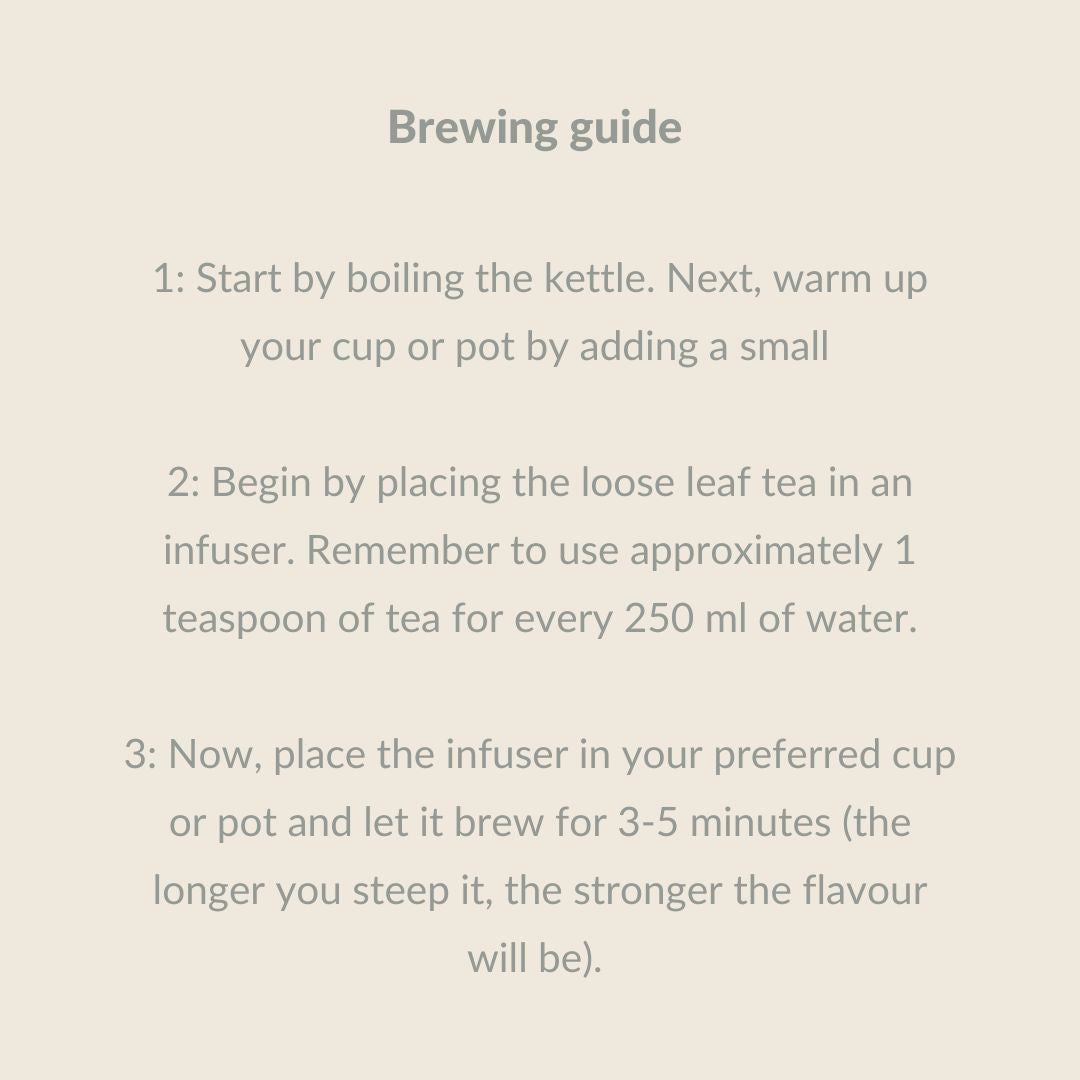 Better Tea Gut Feelings Pouch 75g
Nourish your gut and uplift your spirits with Gut Feelings tea - an exquisite blend of herbs that supports digestion and mental health in the most delightful way possible. Immerse yourself in the comforting embrace of turmeric, ginger, lemongrass, pineapple, and field horsetail as they work together to restore balance from within.
The infusion of rose petals, daisies, cornflower, and lavender adds an enchanting touch to this tea that will leave you feeling rejuvenated both inside and out. Meticulously handcrafted to enhance its gentle floral flavor profile, this powerful elixir is thoughtfully formulated with your well-being in mind.
Savour it at any time throughout the day - whether you're curling up with a good book or unwinding after a restorative meditation session. For a revitalising summer treat that will invigorate your senses, serve it over ice.
Each package contains 35 servings of Gut Feelings for you to enjoy.
Experience the perfect blend of luxury and environmental responsibility with these home compostable pouches. These pouches embody an unwavering commitment to sustainable practices and exceptional quality. Crafted from premium plant-based materials, they will biodegrade naturally in your home compost bin within a mere 12 weeks. With each sip of your premium tea, you can savour the divine taste while knowing that you are contributing to a greener future.
This product does not contain caffeine, gluten, or added sugars. Please review the ingredients if you have any known allergies or sensitivities. It is important to note that this product is not meant to diagnose, treat, cure, or prevent any diseases. For medical advice, it is recommended to consult a qualified medical practitioner before using.
More Infomation To You
Things you need to know
We use industry standard SSL encryption to protect your details. Potentially sensitive information such as your name, address and card details are encoded so they can only be read on the secure server.
Safe Payments
Accept Credit Cart
Different Payment Method
Price Include VAT
Easy To Order
Express Delivery
Europe & USA within 2-4 days
Rest of the world within 3-7 days
Selected locations
Need more information