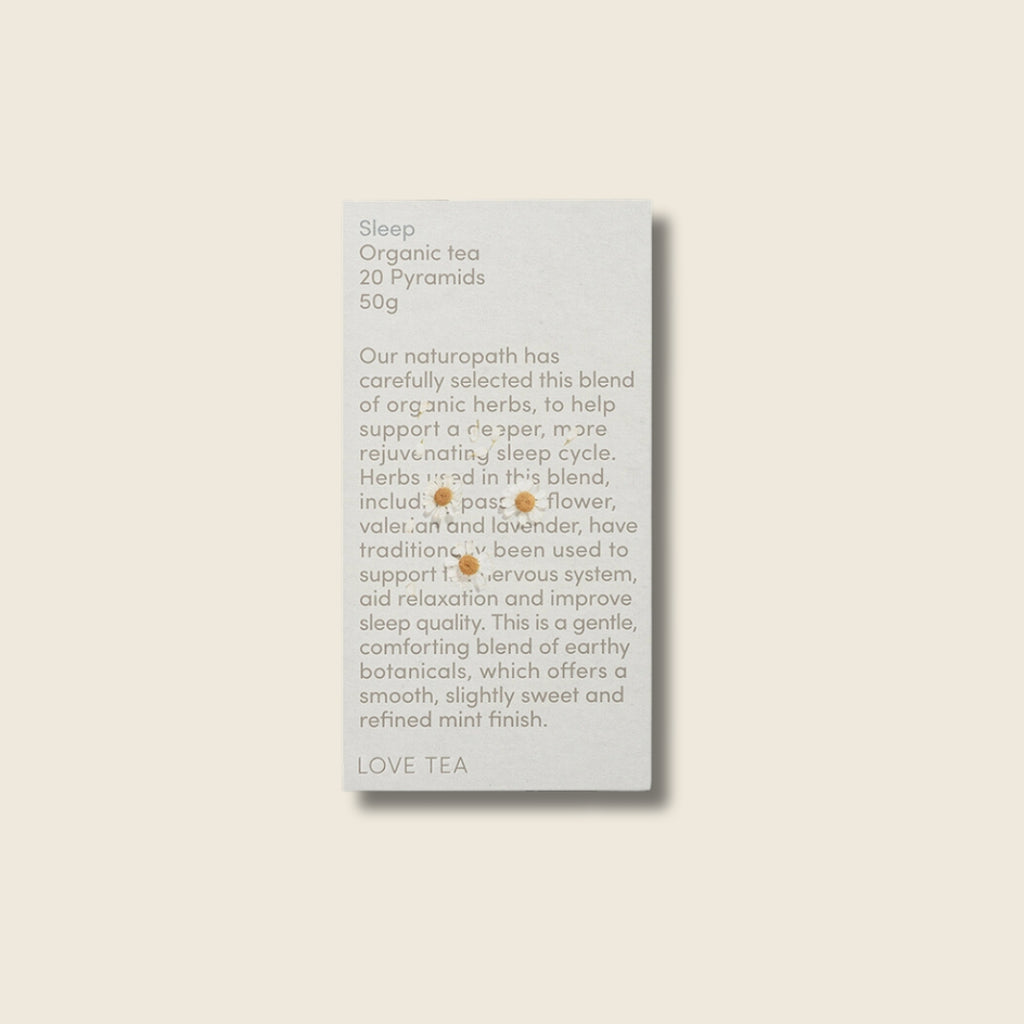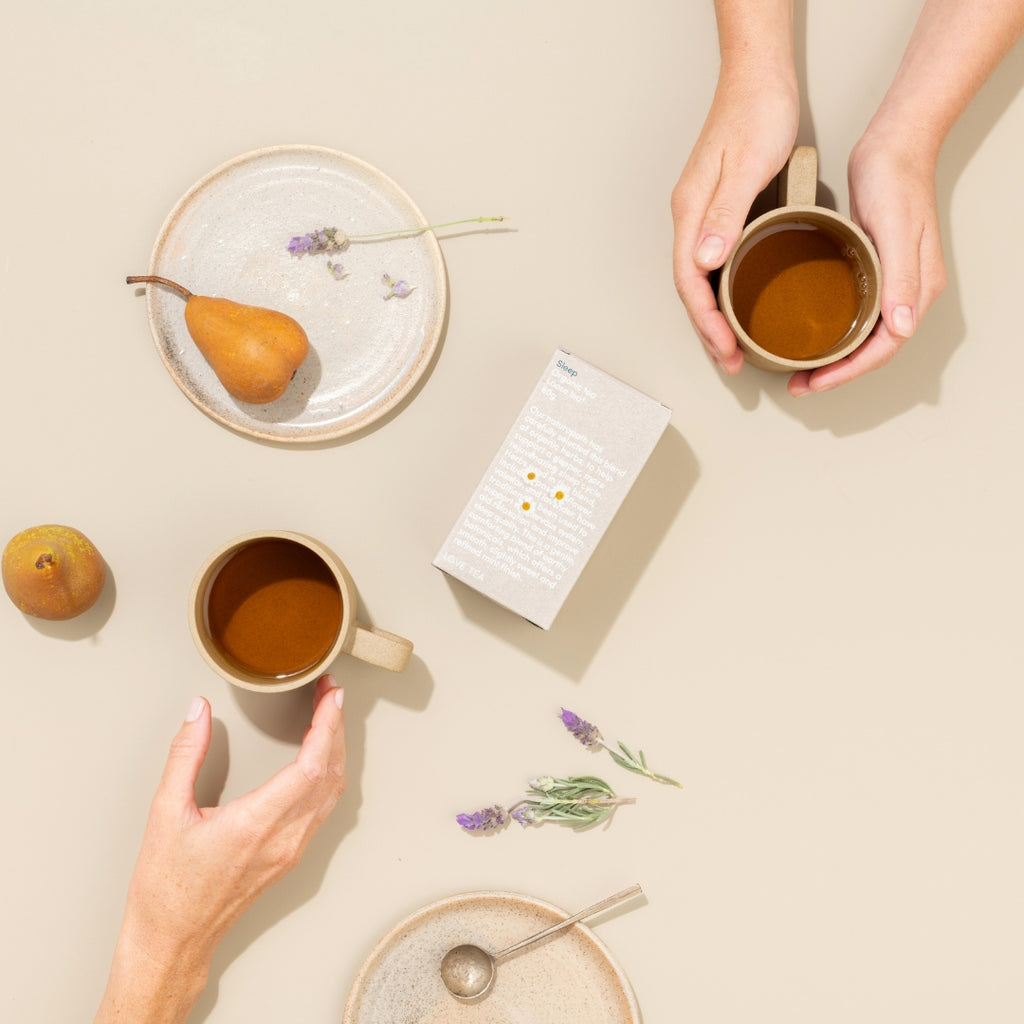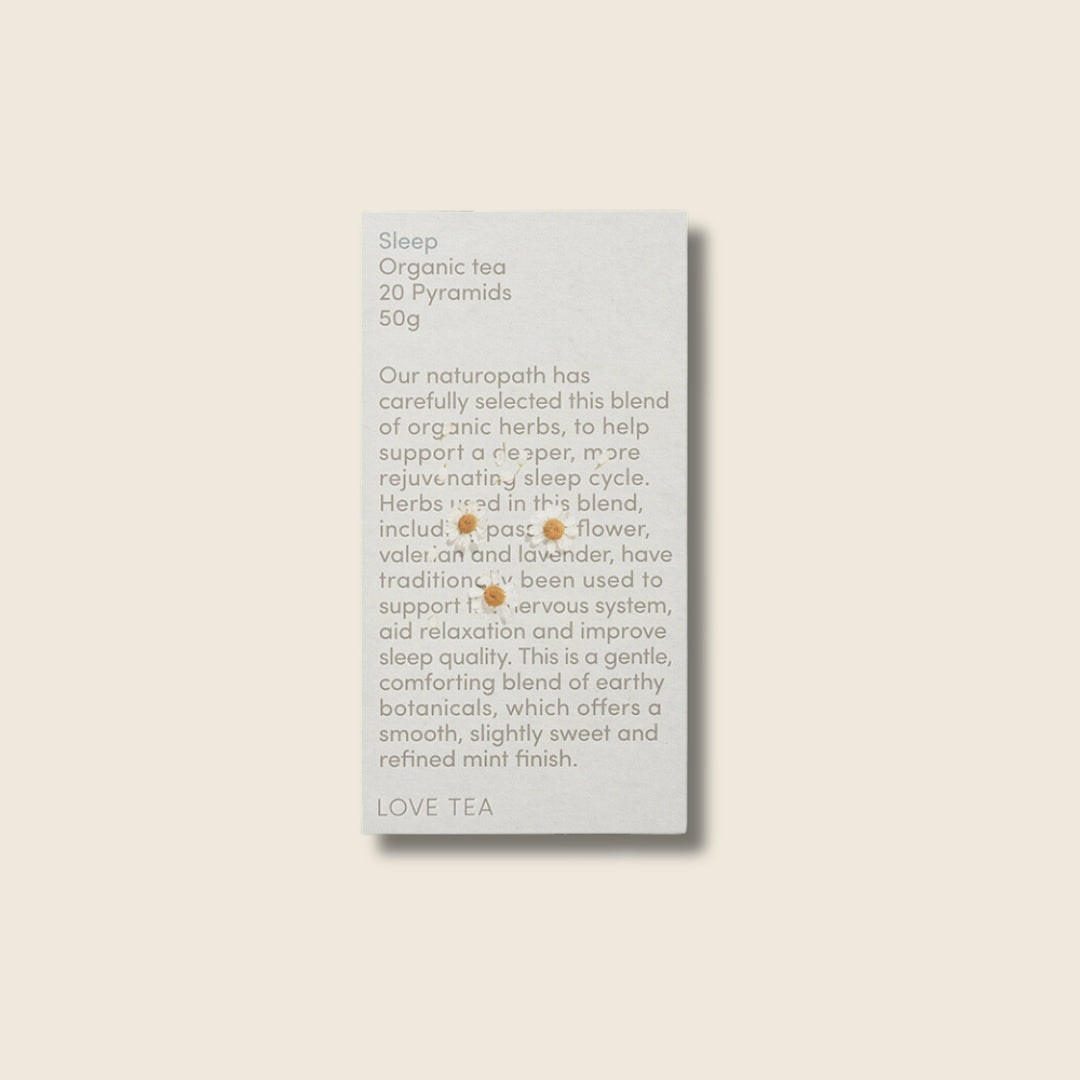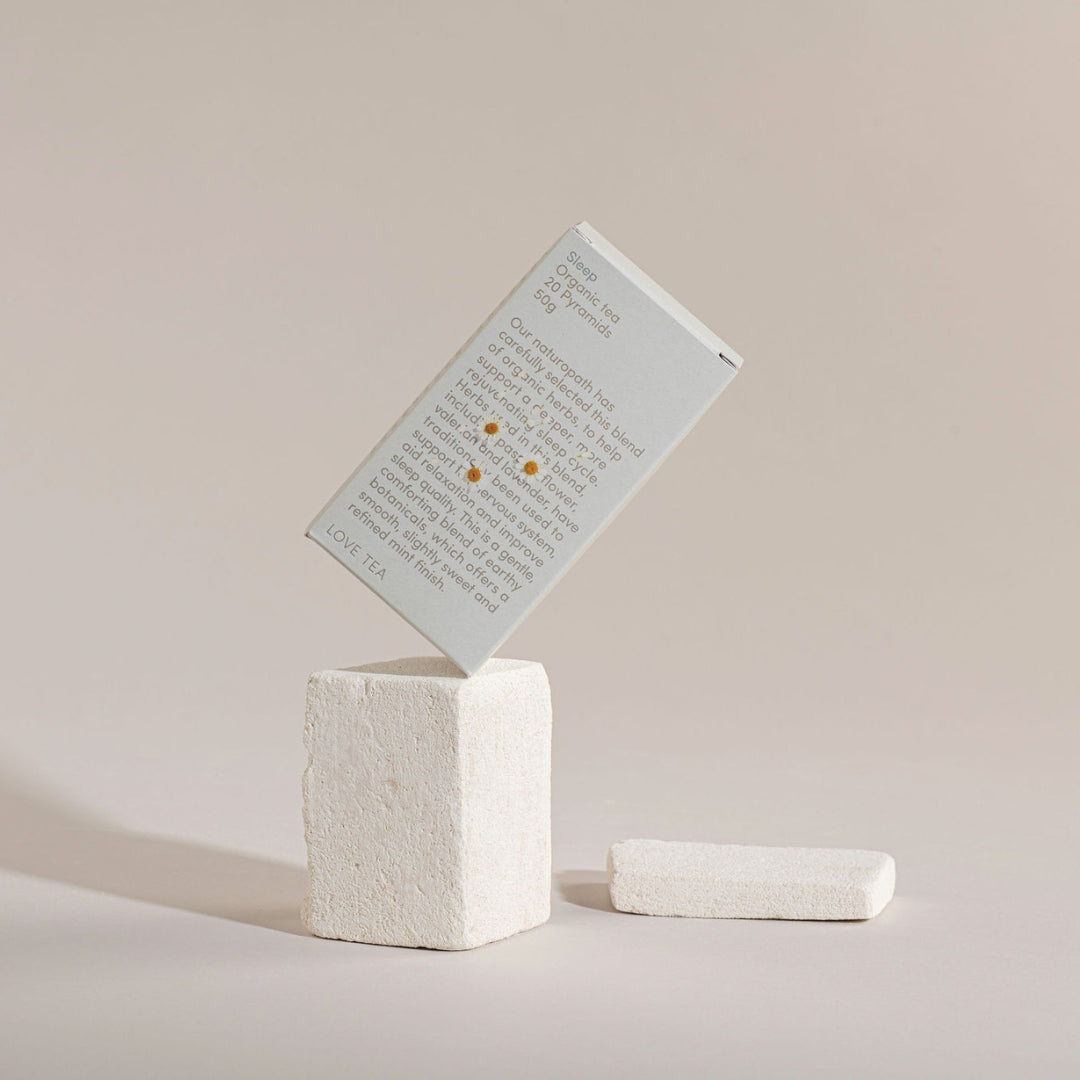 Love Tea Organic Sleep Tea 20 Pyramids
Embrace a more restful and revitalising sleep cycle with this thoughtfully curated blend of organic herbs, expertly chosen by the Love Tea naturopath. Each ingredient in this blend, such as passion flower, valerian, and lavender, has a rich history of supporting the nervous system, promoting relaxation, and enhancing sleep quality. Experience the gentle embrace of this comforting infusion, crafted with earthy botanicals that culminate in a smooth, subtly sweet, and refined mint finish.

Indulge in the tranquility of this caffeine-free blend, allowing it to seamlessly guide you into a deeper state of relaxation. 
Enjoy this carefully selected herbal concoction, specially designed to support a more rejuvenating sleep cycle.
More Infomation To You
Things you need to know
We use industry standard SSL encryption to protect your details. Potentially sensitive information such as your name, address and card details are encoded so they can only be read on the secure server.
Safe Payments
Accept Credit Cart
Different Payment Method
Price Include VAT
Easy To Order
Express Delivery
Europe & USA within 2-4 days
Rest of the world within 3-7 days
Selected locations
Need more information